Some fish live pretty unexciting lives. They hatch and swim out their days in the same pond, river, lake, or ocean. Not sockeye salmon, though! This species is the adventurer of the fish world. They start their lives in freshwater and after a couple of years they make their way into the ocean, then making the long trek back to spawn where they first hatched once they're older.
One place you used to be able to find a lot of spawning sockeye salmon was the Coquitlam River in British Columbia. Some First Nation elders have said there were so many fish that you could walk right across the river and barely get your feet wet! They provided food for both local wildlife and the Kwikwetlem First Nation people, along with nutrients for the river's ecosystem. The salmon have been really important to the Kwikwetlem First Nation for over 100 years, with records of their use dating back to 1899, and their annual return to the river was always a cause for celebration.
In 1905, British Columbia's first hydroelectric dam was built – and built with salmon in mind. It featured a fish ladder; a path that the salmon could take that helped them get over the dam. Unfortunately as construction continued and improvements were made to the dam, the fish ladder was eventually removed, and the salmon were no longer able to make the return to the river. And this, of course, was a big problem. Over the past century, the sockeye salmon population has dropped drastically.
Seeing sockeye salmon in the Coquitlam River appeared to be a thing of the past. But the Kwikwetlem First Nation urged people to help bring the salmon back. In 2017, Earth Rangers was involved in helping to release 5,000 smolts (young salmon) so they could travel to the Pacific Ocean. This year, they were expected to return around May to the base of the Coquitlam Dam. There, they were going to be captured and returned to the hatchery, so they could lay their eggs and the cycle could be repeated.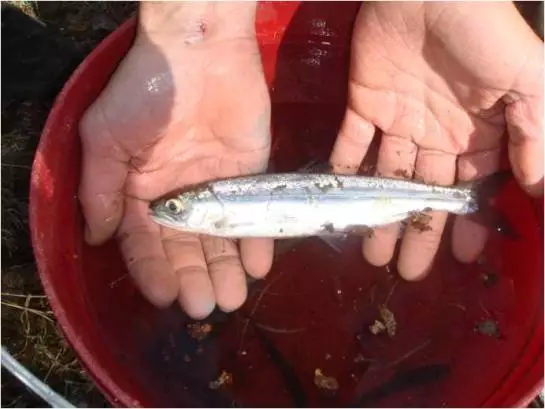 Unfortunately, we haven't seen any Sockeye Salmon return yet — and this is true all throughout British Columbia with record low numbers of salmon returning to their rivers. This is not just because of dams, but because of factors like climate change affecting the salmons' food source and ocean habitat. But Earth Rangers don't give up, and we will keep working with the Kwikwetlem First Nation to give BC's Sockeye Salmon the best chance we can to make it home!
Earth Rangers members can support this important work through the Bring Back the Wild Program, in which kids across Canada raise funds to help this exciting project continue. To learn more about how to get your family involved, visit earthrangers.com/wildwire/sockeye-salmon/