White sturgeon have been around since the age of the dinosaurs, but they're now endangered.
You can help protect them by making a symbolic adoption.
FIND OUT MORE
The Kids' Conservation Organization
Earth Rangers is the kids' conservation organization, dedicated to educating children and their families about biodiversity, inspiring them to adopt sustainable behaviours, and empowering them to become directly involved in protecting animals and their habitats.
What's New at Earth Rangers
Now presenting this year's newest Bring Back the Wild project animal: the adorable Ringed Seal! The Ringed Seal makes its home way up in Canada's frozen north, spending lots of time on the sea ice found throughout the Arctic. It hunts on the ice, sleeps on the ice,...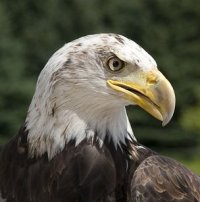 The final stop on our energy tour takes us right to the Earth Rangers Headquarters but this time we aren't just talking about renewable energy. We're talking about energy-saving too! Let's meet up with our feathery tour guide and take a look! Hi Earth Ranger! I'm Koho...
This summer, Earth Rangers and the Forest Products Associated of Canada (FPAC) challenged kids across the country to celebrate Canada's forests through photography.